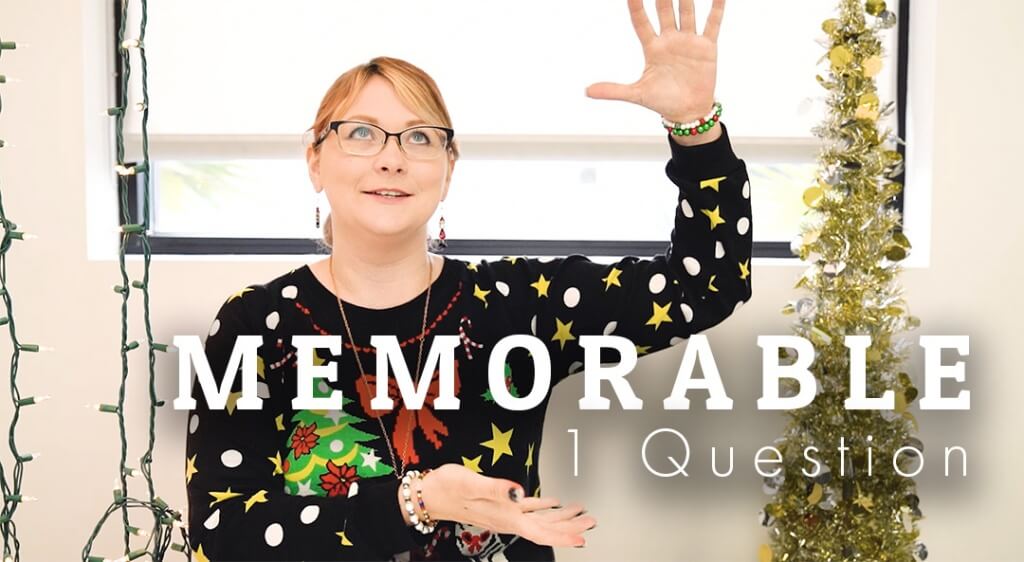 Sometimes the best gifts we get during the holidays are people. Our staff is filled with the most loving people you can ever imagine and love pouring their hearts out to you. NO ONE IS THE ROOM WITH THEM. This helps them be very candid and open. Thanks for watching!
Video Transcription
Um so my best Christmas gift.
One of my favorite Christmas gifts
best Christmas ever
Your favorite duo is back!
I wanted this tall White pony and it was a plastic one it was real solid and it had really pretty hair. So I got that for Christmas I was so excited and then I realized… non of my barbies fit on this horse.
I think my favorite childhood toys probably drivable large hot pink barbie jeep and it had TASHA on the license plate… YOU WERE DOIN IT
It was actually a bike me and my best friend both wanted this these cruisers these, like, low rider bikes they just came out I think they were like special edition, Harley Davidson but we both got them on Christmas and so we were able to both go on the street and pretty much all night till the sun went down just ridding our bikes together.
It's been a hard couple months for my family right I guess the week before Thanksgiving we found out that my dad has cancer um and it's it's pretty serious,so I'm Really excited to spend this Christmas with my family and also my boyfriend's family we're all going to new Orleans. This weekend. I think that's just gonna be the best gift for me to have everyone. I love in one place, together, think about it.
I think that of the best Christmas gift ever it's pretty much. I think, looking back its pretty much all the Christmas' I have been able to spend time um with my family