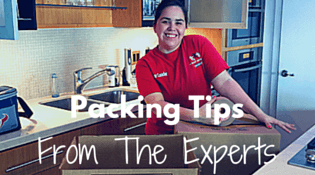 Phew! You've successfully navigated and survived the world or realtors, lending agents, and leasing contracts. Now it's time to pack your life into corrugated boxes in a month. I'm sorry; I offer no magic beans, rather a spoonful of sugar to help bear the task ahead of you.
I guarantee once you seal that last box, you'll realize you've packed a life-sustaining item this room once possessed. So there you are unpacking and ravaging through ten freshly packed boxes losing your motivation and patience for everything and everyone. To avoid these tantrums read on, come understand there can be order in packing Pandora's Box…
San Antonio Movers suggest packing your cabinets, bookcases and drawers first. The out of sight-out of mind objects. Yes, these receptacles will contain daily items. If and when you come across such an item, toss it into your essential box!
Essential box you say?
Yes, as the name suggest, you and I have items we cannot survive without. These precious baubles will be stored in one of two places during your transition. Essential box one or essential box two, feel free to re-label as you see fit. You will live out of these boxes and a suitcase the last few days at your old place and the first week in your new home.
The first essential box should contain your daily hygienic and cosmetic rituals plus linens. For example:
1. 1-2 sets of towels
2. Toiletries (e.g. face wash, mouthwash, toilet paper)
3. Electric razor/Blow dryer
4. Fresh bed linens
5. Bath mat, shower curtain
Your second box will house kitchenware. If you cook an over easy egg, toast and oatmeal every morning, this box will contain its' necessities. For example:
1. One saucepan, skillet or pot
2. A set of utensils per family member
3. 1 cup, plate, and bowl per family member
Yes disposables are convenient, but you save money and the planet in the end!
I mentioned a suitcase earlier; you'll use this to house a week worth's of clothing and accessories. Pack this as if going on vacation; consider it a vacation to a poorly organized resort. Warnings… resist temptation when packing your suitcase. You'll be tempted to pack your complete drawer at this point. Don't! You'll find yourself frustrated by frequent visits to your suitcase decorating your floor with strewn socks and shorts. San Antonio Movers found packing three to four days of clothing and accessories beneficial and mind-preserving. Store smaller items in a container before tossing them into your essential box to avoid them disappearing into the deepest recess of the box.
As your packing your bookshelves remember to use sturdy smaller boxes. Drawers can be emptied into shoes boxes or similar sized containers then placed into a larger box. Remember take this as an opportunity to purge, donate and sell those unwanted or never used items. Be warned this is not the time to take a stroll down memory lane, wait until you unpack to reminiscence of days long departed. If not, you'll spend a week packing shot glasses from your trip to Vegas, and baby clothes from your firstborn.
San Antonio Movers suggest purchasing a pack of colored paper to color code boxes by room:
Linen closet- green
Master bedroom- purple
Office – blue
This will make unloading and locating a cinch, easier to identify than a black sharpie on a brown box or small garage sale dot.
Remember to breathe, give yourself at least an hour a day for a month, and morsels of encouragement. San Antonio Movers warns procrastination will be your downfall; banana boxes from the grocery store cannot fulfill all your packing needs, and asking for help makes you wise not weak.