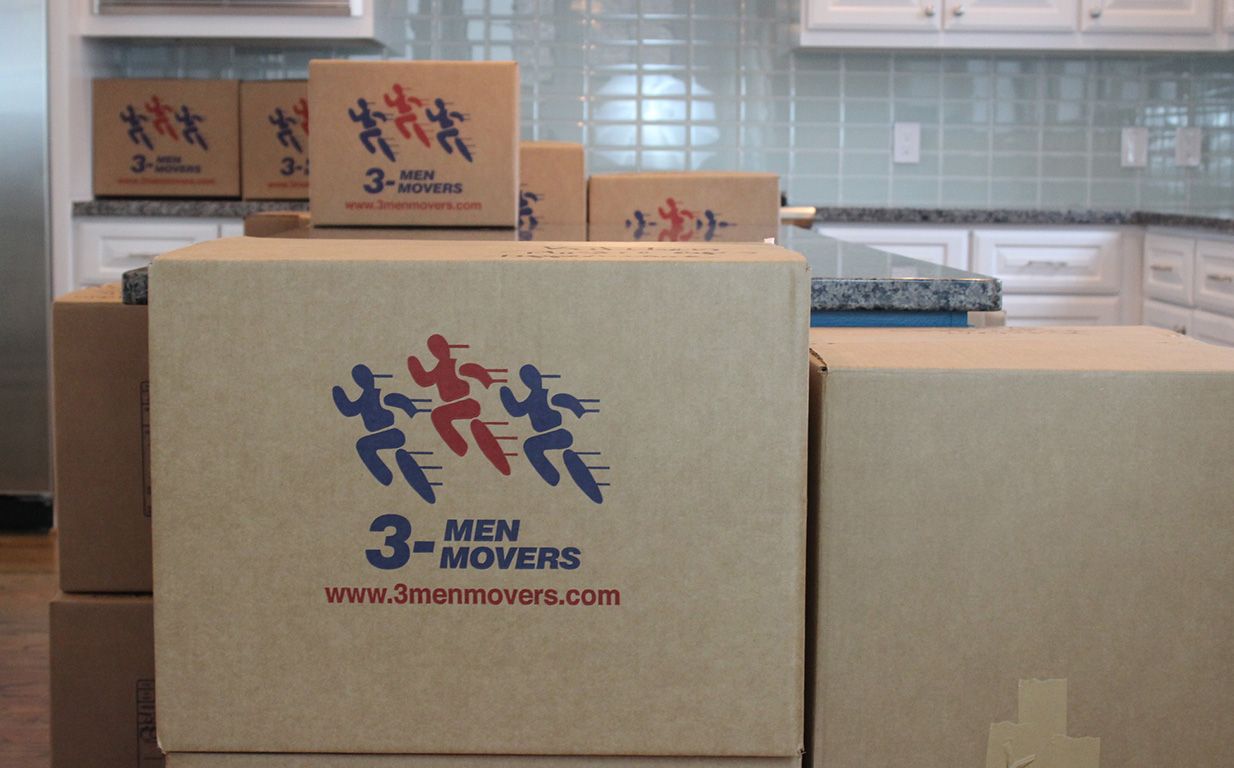 The best way to prepare for a move is to take it step by step and go room by room through your house. This best practice allows you to start in rooms that are utilized less and begin the packing and preparations of your move early, without hindering the daily functions in your home. Each room in your home is unique and different, and by tackling each room separately, your move will go more seamlessly.
We have put together a room by room packing guide that lists the tips and tricks to packing and preparing each room efficiently. These tips will help you remember the small details of each room that busy Houston movers tend to forget when the packing begins.
Read our tips to packing and preparing each room in your home before move day.
The bedrooms
Beds: Disassembling your bed frame is actually at your discretion. It is common practice that with most moving companies, your movers will disassemble the beds for you. This is one of those things that can be done in the guest bedrooms to prepare beforehand and save money on your move by reducing the number of hours it takes to move your goods.
If you chose to disassemble your beds, here is how to do it:
Tie rails, cross pieces, and any other boards that go with the frame of your bed together with packing tape or a rope. If you use packing tape, take care not to tape directly to finished wood as it may harm the exterior of your bed.
Mark on the tape to show where pieces fit together for reassembly, and if you have multiple beds that look alike, mark which bed the pieces go with.
Keep all hardware for the frame with the bed. Put the screws, nails and bolts in a baggie and then tape the bag to the frame and label it. This makes for easy access and reassembly at your new home.
Mirrors: Make sure to pad and protect your mirrors well.
Small mirrors can be wrapped, padded and placed in a box. Make sure to leave room in the box for a couple of inches of padding around the edges of the mirror in the box. Guest towels, extra blankets, or bubble wrap make great wrapping material.
Large mirrors may need a little extra attention by you or your movers as these items are typically more fragile and expensive. It is common practice for Houston movers to pad and wrap items on the spot during the moving process, including mirrors, but prior preparation can save time and money as most moving companies charge an hourly rate. You may also want to purchase a moving crate for expensive mirrors.
If you or your professional packers prepare the mirror before move day, mark the package as fragile so that your movers are also aware that the item requires, even more, care than normal when moving.
Books: For packing books in your bedroom or home office, always use small boxes. Pack books flat and alternate bindings. Label boxes for the destination room, not just as books. This will ensure that they are put in the correct room at the new house.
Bureaus, Dressers: Empty all drawers and pack goods separately.
This will protect both the furniture and the smaller items that may fall out if left in the furniture.
Secure drawers with pads or moving blankets and tape the outside of the pads to keep the drawers closed. This is also a common practice that most moving companies provide during the move, but something that you can prepare in the bedrooms that are not used every day.
Clothes: Any hanging article of clothing is best hung in wardrobe boxes. Wardrobe boxes keep clothing safe and ensure convenience when it comes time to unpack. Shoes can also be stored in the bottom of wardrobe boxes for easy transport.
Chairs: Wrap arms, legs, and the bottom of all chairs to prevent scratches, ask your professional movers do so on move day.
Valuables: Set aside jewelry, important papers and safe deposit box contents to be packed in a small container you can keep with you during your move. Locked away in your trunk is a safe and convenient location for these goods.
The bathrooms
Shower curtain: Put this in a box labeled to be one of the boxes unpacked first. You will want to be able to put this up quickly and if you just label the box "bathroom" you may find yourself searching through multiple bathroom boxes for this one important item that will allow you to shower after your eventful day of moving.
Toiletries: Make a separate box for essential toiletries that you will need the first night. These items can go in the same box as your shower curtain and a few towels. Include enough towels for each member of your family, and a bath mat for each shower area.
Medicine: Now is a good time to check the dates on all medicine to be moved to your new home. Often these are items that slip through the cracks, and the packing process of your move is a good time to clear out any medications that may be expired.
The kitchen
Tables: For large tables, remove legs and tie them together, or allow your movers to do this on move day.
If you are preparing a table yourself, here is how to do it:
Put the hardware in small sealed envelopes, taped to the underside of the tabletop.
Pad the tabletops.
Pad and tie spare table leaves.
For smaller tables, pad top and wrap legs to prevent scratching.
Dishes: Individually wrap each piece. Do not stack kitchenware flat, this will cause breakage during the move. Cups, bowls, and plates may be placed inside each other and wrapped three or four in a bundle, with proper padding in between each item. Specially made dish boxes are also a great way to protect your dishes and fine china.
Glasses: Wrap each glass separately in packing paper or bubble wrap. Pack your glasses in sturdy, small boxes. Boxes are available to protect glassware with inserts for each glass.
Kitchenware: Pots, pans, etc. can be stacked in a box with packing paper between them. It is best to use smaller boxes when packing these, as they tend to get heavy very quickly.
The living room
Fine Furniture: You may want to wrap your best furniture in bubble wrap and use packing blankets. It is common practice for professional movers to do this on move day.
Lamps: There are a few steps in safely moving your lamps. If you chose to prepare these items yourself, here are the steps to take to ensure safe arrival at your new home:
Disassemble your lamps by taking the base apart from the shade.
Pack small bases in boxes, surrounded by packing blankets.
Large bases should be packed in boxes stuffed with packing paper or bubble wrap.
Pack lampshades individually in boxes with plenty of packing paper for safe travel.
Don't use newspaper when packing your box shades and any light colored ceramic bases because it may smudge and leave stains.
Paintings, Prints, and Framed Photos: Place in size appropriate boxes and wrap individually. If you hire professional packers, it is common practice for them to bring many different size boxes but if you have extremely oversized paintings you may want to make your moving company aware of these items in advance, as they can help with preventative planning for packing of these items, and bring special boxes made just for oversized paintings.
Radios, TVs, and Computers: Box these items upright and make sure they are well padded on all sides.
The garage
Lawn Mowers: Drain fuel and oil before moving these items. All lawn mowers are different based on model and manufacturer but some can be disassembled. If your lawnmower can be disassembled and you find you are doing it on your own, here is how to do it:
Drain fuel.
Remove handle from hand mowers.
Place blade ends in a sturdy box.
Mark the item properly.
Bicycles, Tricycles, Baby strollers: Depending on the specifications of each item, some may be wrapped without being packed in boxes and some may be safer by wrapping and positioning in large boxes. You may find that it is easier to have your professional movers quickly wrap and move the items on move day than to disassemble and pack them.
Paint and Flammables: Don't move these items! Do not move any flammable item, such as alcohol, solvents, lighter fluid, or ammunition. It is also a good idea to not move any greasy mops kept out in the garage. Throw these items out and purchase new items when needed at your new home for the safety of you and your home.
Congratulations on your move and good luck! We hope this list of tips will help in your moving preparations and we look forward to hearing any feedback you may have.