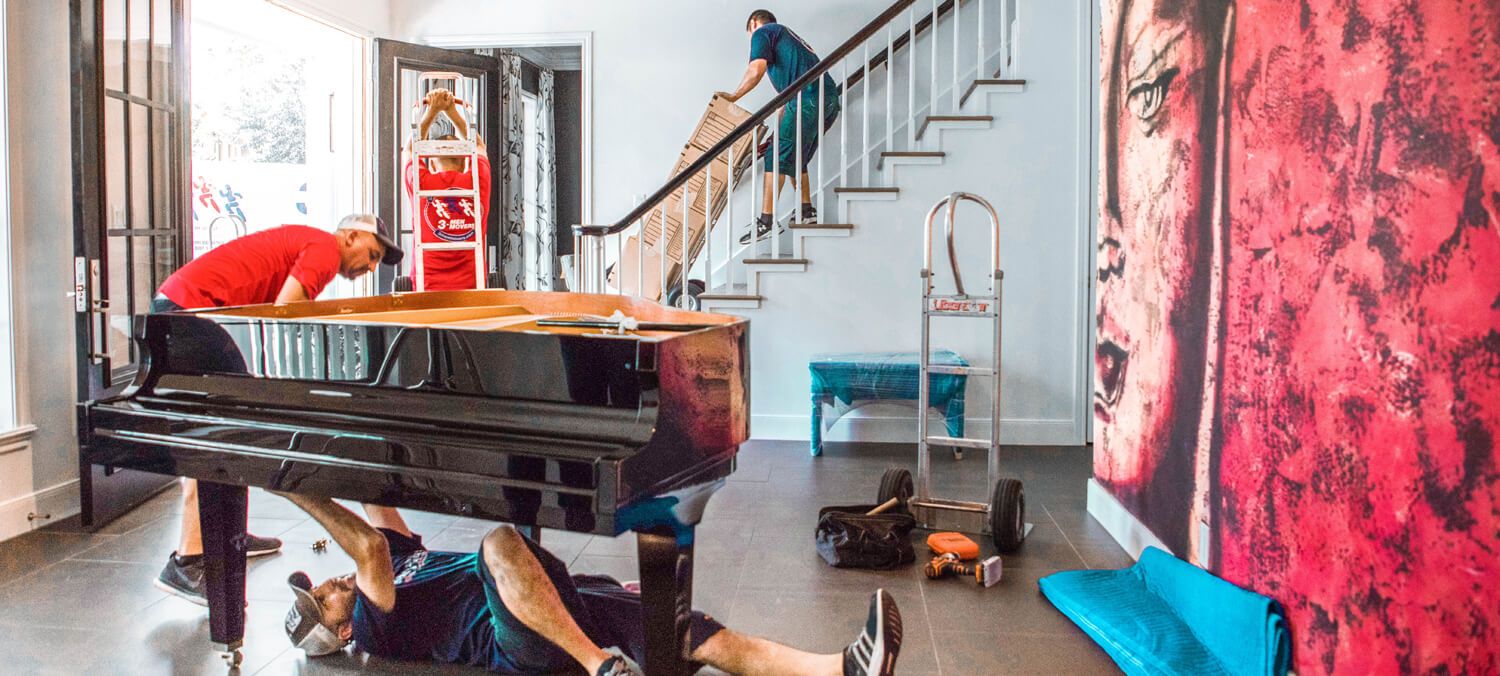 Quick Disclaimer
Please note that we are full-service household movers that can also move pianos. While we can move "just a piano" please know that the two-hour minimum will still apply and that we do not have special hourly rates for one item.
Details & Extra Charges
Baby Grand or Upright, it's your baby, and we'll move it right.
Moving a piano involves more than picking it up and loading it safely – special care must be taken to avoid stressing the strings and knocking the instrument out of tune. They require a strong crew to lift and load them without placing tension on the instrument. You will never catch our crew pushing, pulling, or dragging a piano!
Moving a piano is simply a part of your move and requires no extra cost. Please note that for liability reasons we can only move upright pianos up or down stairs, not baby grand pianos. Baby grands we can move, but they must be ground floor to ground floor.
Moving pianos can be tricky depending on the size and weight, so if a piano is a part of your move, give us a call and we'd be happy to discuss the details! Get your free quote today!
Please note:
We cannot move grand pianos or move pianos out of state
Every piano move is different and the decision to move any piano is entirely at each moving crew's discretion
A crew's ability to move a piano depends on a variety of factors, including the weight of the piano and the position of stairs, corners, and hallways that will be navigated during the move
When booking your move, please provide as much information as possible about your piano to better help the moving crew understand your piano moving needs