MOVITS™ Portable Storage
Need portable storage? In both Houston and San Antonio we can load your belongings into a MOVITS™ Storage Units To Go, store your container at our secure, climate-controlled storage facility, and we'll drop it off whenever you need. No back-and-forth or wondering how and when you'll get your stuff! You'll love the convenience. Storage solutions have never been easier if you live in the Houston area. 3 Men Movers offers self-storage and MOVITS ™ portable storage for your home or business. We also offer MOVITS portable storage in San Antonio, too!
Know More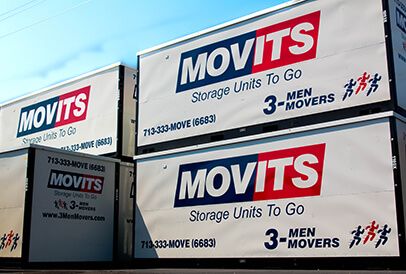 Our MOVITS portable storage warehouse facilities use state of the art professional security monitoring
Why wait? Find out today how we can help you with your portable storage needs.
Get your free quote today