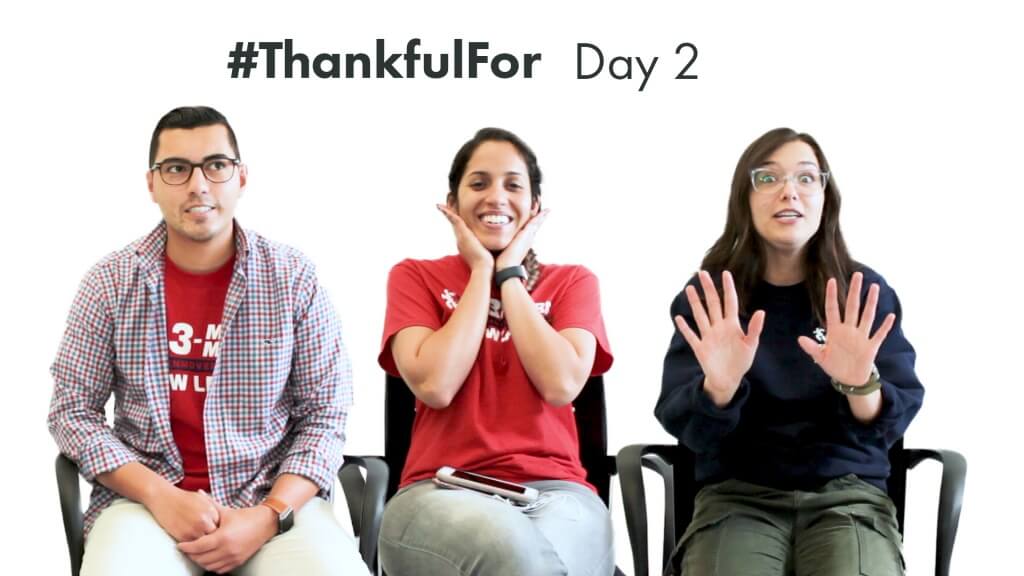 We asked our Team what they were thankful for and they needed more time to think about than we thought.
Video Transcription
This is the start of our 3 Men Movers thankful series. In lieu of the holiday season, we asked our team to talk about the things that they're grateful for. Check out our full thankful series as we express how thankful we are for our pets, families, significant others, health, friends, and more!
I'm also thankful to say that I have a new addition to my family.
Even though we may have an abusive relationship. She makes the days so much better.
I have a dog at home named Sandy, I wish I had a picture to show you guys.
Are you talking about your dog?
Yes!
It's not a human baby, it's a cat. She's absolutely wonderful and a Harvey rescue. I'm very thankful for my puppy because I love him. I'm thankful for my dog Theodore, he's my only baby. He and I may have an abusive relationship but every day that I get home he greets me at the door, and every night when I go to sleep at night he comes and sleeps next to me so I'm very grateful for him. Um the love of my pets. I'm grateful for my dog, her name is Liberty.