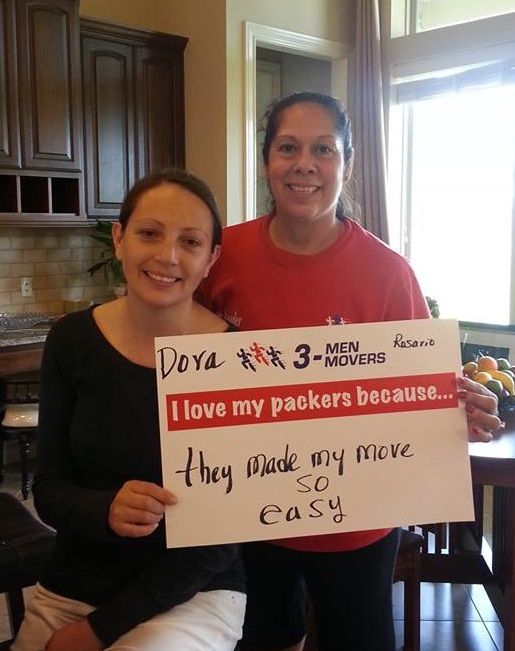 Here are some things to look for when searching for great packing/unpacking services. Is there a move in your future? Moving can be a very stressful especially when you haven't packed your belongings yet. For a lot of people, packing is a troubling task that causes a lot of stress. That is why so many Houstonians hire packers for packing services.
But You Don't Want to Just Hire Random Packers, Right?
This decision should be well thought out because you are inviting people you have never met to be around your family and your belongings. Here at 3 Men Movers, we have packers who are fully licensed and insured. You're also going to want someone who can pack your belongings swiftly and safely without damaging them. Our packers have been trained by the very best! They know what their customers are expecting from them, and with the training that they received, they know how to take care of their customers. Houston movers and packers like 3 Men Movers, keep things professional and efficient, minimizing stress during your move.
4 of Many Reasons to Hire 3 Men Movers as Your Ideal Packing Service:
We have been in the business for 30 years! Our packers have a great reputation in Texas and will work quickly to get your belongings organized.
We are associated with the Better Business Bureau and we have a solid rating with them. This is because we're committed to excellence which means our customer comes first.
Our packers arrive in a mobile box store where you can purchase extra boxes and supplies. Whatever is needed to get the job done, our Houston packers will provide it!
Our packers stay organized by labeling and prioritizing the boxes. This is an important process because it makes the moving process a lot smoother for our Houston movers (and for the customers as well).
Is Your New Home Overwhelming with Boxes Everywhere?
3 Men Movers provide unpacking services as well! Our packers will get you settled into your new place promptly and skillfully. They will work with you to get your belongings unpacked in the right room and area. Our Houston movers will then help you reassemble all your furniture and coordinate with you to place them in the right spot.