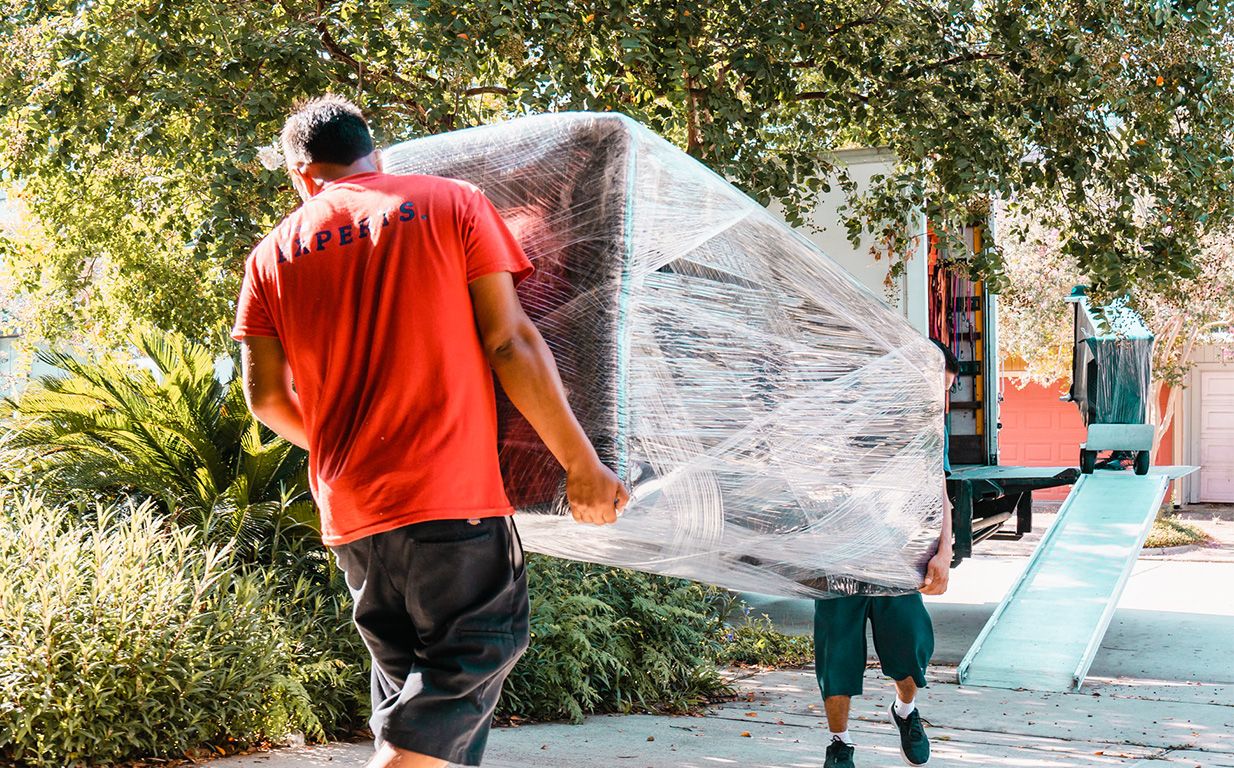 Downsizing to a smaller home makes sense for a lot of people, but that doesn't mean the move will be easy. In fact, it usually means you'll have to make some tough choices when it comes to figuring out which items you'll have your Houston movers put in the moving truck–and which items you'll have to toss. The good news is that there's help out there for anyone who has to downsize during a move. A lot of it comes from the extremely popular KonMari Method that you may have seen on Tidying Up with Marie Kondo on Netflix. And some of our downsizing advice comes from plain old experience helping people move for over 30 years! So here's our advice on moving to a smaller home.
Sort by category, not by room
First, know that most of your moving prep is going to involve getting rid of items you no longer use, because there's really no comfortable way to squeeze 3,000 square feet worth of belongings into 1,500 square feet! So be prepared to spend several days figuring out what to sell, toss or donate, and then you can start packing the items you plan to bring to your new home.
While it may be tempting to go from room to room getting rid of things, it turns out that's not always the fastest option. Instead, it's best to follow Marie Kondo's advice and sort by category. More specifically, start with your clothes, and then once you've pared down your wardrobe, start sorting through which books you'll keep. The third category is papers, such as old mail and anything you've filed away over the years.
The next category is kimono, which includes miscellaneous items–such as DVDs/Blu-rays, skincare/makeup products, cleaning supplies, kitchen items, etc. You might find you have lots of duplicate things–such as more spatulas than you'll ever use!–and that you have items you could put into a digital format to save space, including photos and movies. So keep that option in mind as you go through your belongings. Finally, sort through your sentimental items and figure out what you'll keep.
Make sure everything you keep sparks joy for you
If you're having trouble deciding what to keep and what to part with, note that a big part of Marie Kondo's KonMari Method is only keeping the items that spark joy in you. So you're supposed to pick up every possession you have–one at a time–and consider whether it makes you happy. If it does, you should keep it, and then get started packing it away–with the help of Houston movers if you need packing assistance.
If it doesn't spark joy for you, take a moment to thank it, and then either throw it out or donate it. You'll probably find that you have a lot of things in your home that simply don't spark joy or even have a use at all for you anymore, so this method should help you figure out which possessions are worth bringing to your new home as you downsize.
Put your belongings in storage if necessary
The KonMari Method should help you get rid of a lot of items you haven't used in years. But what happens when you still have too many possessions that you don't want to part with, yet they won't fit in your new home? That's when storage comes in handy. If you really want to keep your most prized possessions in your home, you'll have to get creative by buying storage containers that are easily stackable or can even hide in plain sight–like coffee tables and ottomans that open up so you can keep things in them.
But if you're open to storing your belongings–such as furniture or bins packed with items–outside the home, our storage solutions might appeal to you. We offer MOVITS portable storage, as well as secure self storage at our climate-controlled warehouse in Houston. If you want to know more about how our Houston movers can help you both before and during moving day, contact our office to get answers to your questions!