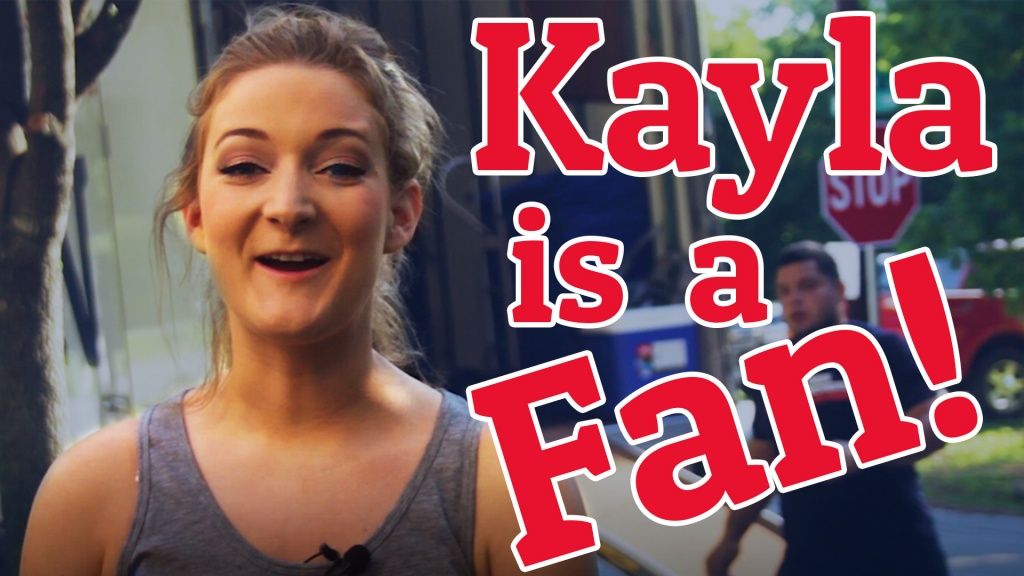 Kayla has moved before but she had never hired a moving company until now. She shares how easy it is to move with us!
Kayla's Stress Free Move Day
Never hired a moving company before? Neither had Kayla, until she tried out 3 Men Movers and found out firsthand how helpful professional movers can be! If you're wondering just how easy we can make your move, take a look at Kayla's experience with our movers:
"I have moved myself before–in only one room–so the thought of moving an entire house by ourselves was pretty overwhelming. I know it's going to take way less time to have movers do it versus us. So, I definitely feel a lot better about it. They were really friendly and took the tour of the place, figured out what was being moved and what wasn't, and got started right away. Did they hustle? Yes! They're workin' pretty fast right now, that's for sure."
That sounds about right! Our movers are known for being friendly, easy to talk to, and just all around good people. They wouldn't be on our team if they weren't. No, really. It's Part Four of our Movifesto: We don't keep movers that you don't like. Fortunately, this promise is easy to keep because we only hire good people who our customers tend to like, which makes Part Five of our Movifesto easy to stick to as well: We arrive as strangers and leave as friends. We know you don't want rude or unapproachable people in your home on moving day, so we only keep friendly, fun people on our team! We just think a positive attitude makes moving day so much easier, so why not make friendliness a priority?
And as Kayla mentioned, our movers really hustle as they load up the moving truck. In fact, being quick and efficient is a requirement of any movers who want to be on our team, as Part Two of our Movifesto simply says: We hustle. Why make moving day last longer than it needs to? Let's get it done in a day so you can move on with your life tomorrow in your new home!
Want to learn more about how our movers can help with packing, loading and unloading your belongings? Contact 3 Men Movers at one of the following four offices in Texas: Houston, San Antonio, Dallas or Austin. We'd be happy to send you some professional packers and/or movers so your move goes as smoothly as Kayla's did!