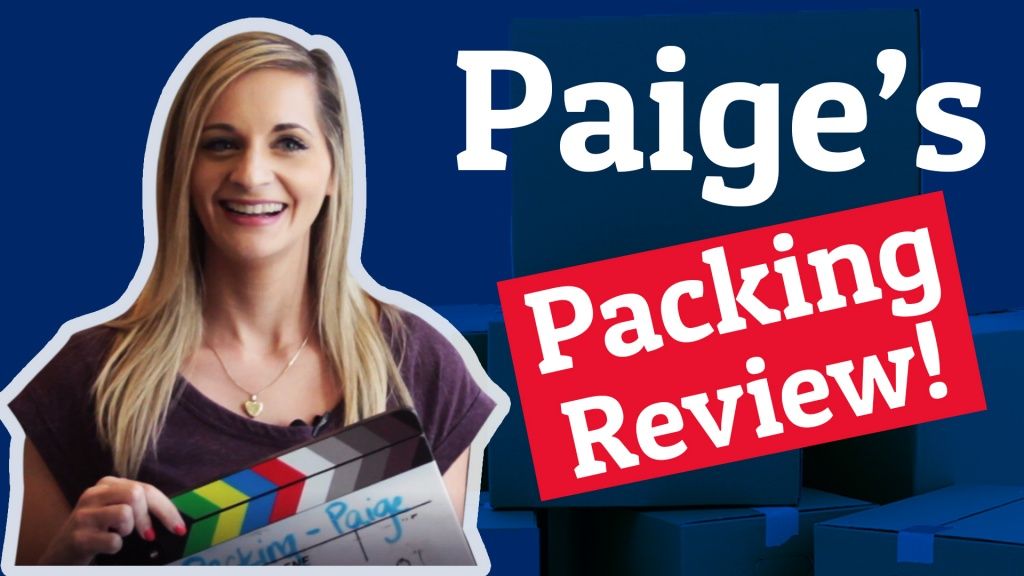 Paige never thought that packing would be so easy!
See Why Our Packing Service Made Paige Feel Like a Princess
Paige hired the professional packers at 3 Men Movers to get her home packed up safely and quickly, all while she relaxed so she could feel refreshed right before the move. Doesn't that sound better than scrambling to find boxes so you can pack up your whole home by yourself right before the moving truck arrives? Check out Paige's experience with our professional packers, and compare it to the last time you packed up your home without much help. You'll see our moving company makes a world of difference!
"I decided to hire the packers because I live in a three-story townhome with two other girls so…as girls you accumulate a lot of stuff over the years! I knew that whenever it came to packing myself, I really just didn't want to deal with all of it, and I knew that it would take just weeks to do by myself. I definitely felt stress-free after hiring the services. It's just taking all the stress off of your shoulders. You don't have to worry about anything. The packers definitely go BEYOND my expectations! They just want to make sure that everything is nice and easy for you to find later on. Everything was wrapped very carefully with paper and bubble wrap, and they got everything knocked out within two hours. It was kind of nice to feel like a princess and relax on the couch with my roommate. We absolutely just felt spoiled by them. It definitely exceeded our expectations and we're extremely pleased."
As you can see, Paige didn't have to worry about some common questions, like how many boxes do you need for your move? Or the all-important concern: How to pack wine glasses. Our professional packers took care of all this for her, leaving her to relax as needed and then focus on other moving tasks, like building an emergency move kit.
So if your vision of your perfect moving day involves taking lots of breaks on the couch–and it probably should–it's time to hire a moving company that can take care of all your packing and moving needs. We have good people on our team who believe that surprises are for birthdays, not move days! So you can expect nothing but plenty of help from professional packers and movers who want you to have the best moving day ever. To learn more, contact 3 Men Movers at one of our four locations: Houston, San Antonio, Dallas or Austin.