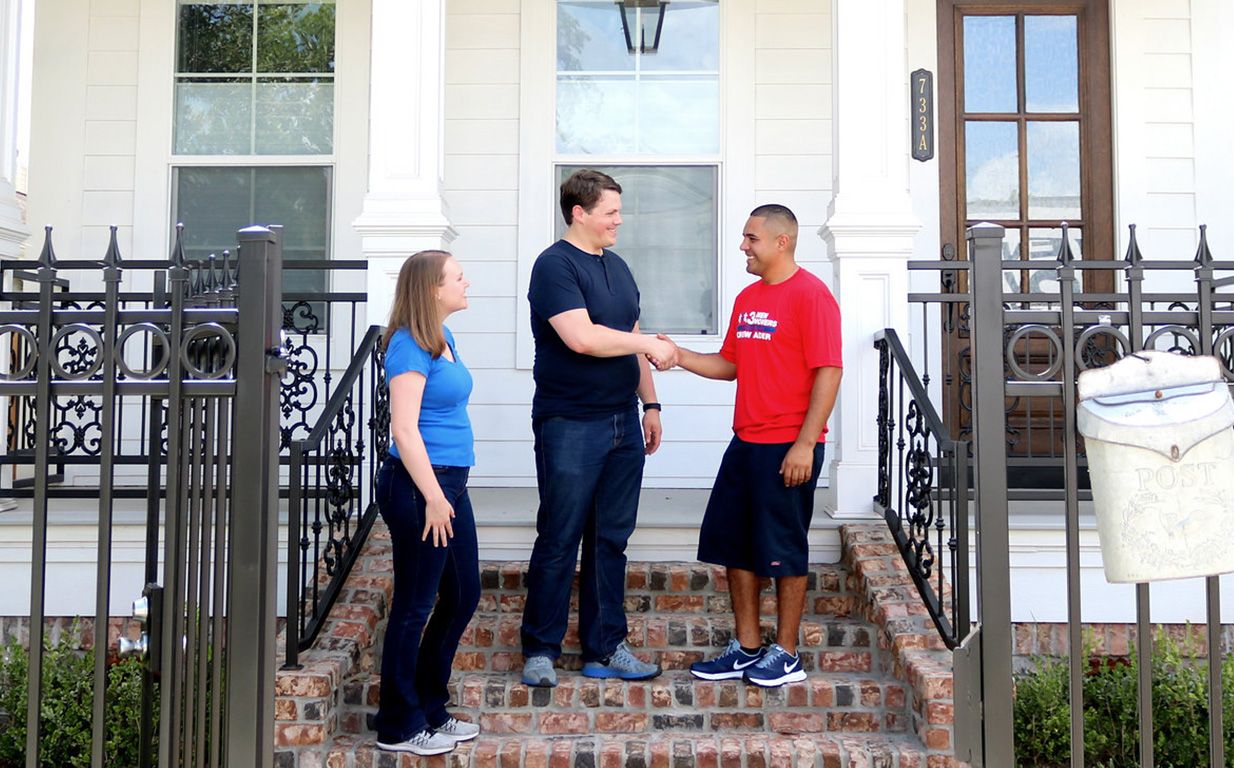 Powerful partnerships are key to improving sales revenues, margins, and profits as a San Antonio realtor. Partnerships have proven to be the best way to exponentially increase your success as a realtor. The biggest dilemma when understanding this is putting this theory into action and finding the right business partnership in San Antonio to enter into.
First, when entering into a business partnership it is important to evaluate several things before taking action. What do you the realtor hope to gain from the partnership? What are you willing to give to enter into this partnership to make it mutually beneficial for both parties? It is also important to decide what industry would be the most beneficial to target when looking for a fellow business to partner together with.
It is important to partner with a company in an industry that has a similar target market. A professional moving company shares that same target market, (homeowners in transition), that the real estate industry has. As an industry that will not prove to be competition for you as a realtor, the moving industry is a great place to start when looking for a partnership in local businesses.
Here are 5 reasons realtors should partner with a local moving company.
1. Have an online marketing partnership with a San Antonio moving company.
Prominent and successful real estate agents place a high value on their website and strive on a daily basis to improve them. Having a quality website with helpful content is important no matter what your industry is. It shows that you are successful, accommodating and legitimate. Partnering with other businesses that have a comparable, high-quality web presence will only further this strength.
An established local moving company holds online presence as high as a successful San Antonio realtor does. A San Antonio mover should be interested in the quality of their website and the informative value it offers the company's customers. If the local moving company has these concerns their website will more than likely have an informative blog supplying helpful information pertaining to its industry, company, and for customers.
Most San Antonio real estate agents also offer a blog on their website and are savvy in the blogosphere. Blog writers are always looking for ideas for content and information for their readers. As a realtor partnering with a San Antonio moving company, not only does that company give you fresh ideas on content, but it also gives you insight on an industry that is beneficial for realtors to know and utilize.
2. Create a like-minded business partnership with a San Antonio Mover.
By partnering with a local San Antonio moving company there is a common customer demographic but no actual direct competition. Those customers who trust that moving company will be inclined to follow their recommendations and endorsements. Locate a moving company in San Antonio that shares the same philosophies, style, and structure that you do as a realtor. A San Antonio Realtor partnering with local moving company is likely to benefit all parties involved.
3. Increase your marketing capacity and creativity.
By choosing good alliance in a moving company it is possible to build all sorts of creative campaigns to increase your customer base and maximize the partnership. Throw a party or event together, team up to support local charities, you can even give discounts or incentives to customers who conduct business with both partners to drive up customer volume.
4. Increase your exposure as a realtor by forming a partnership with a Moving Company in San Antonio.
In any industry brand recognition is powerful, especially with realtors. We live in a very visual, competitive world. A realtor should capitalize on exposure at every opportunity possible… opening up your visibility with a partnership found with a moving company will help you do that.
5. Have a competitive advantage over other San Antonio realtors.
You, the realtor, provide a true value-added service to your client, but the real estate industry is highly competitive. Differentiate yourself from your competition by entering into a partnership with a moving company and becoming more as a business. Offer more than one solution for your customers needs. Become more than a "one-stop-shop." Provide a resource that saves your prospects/clients time and money.