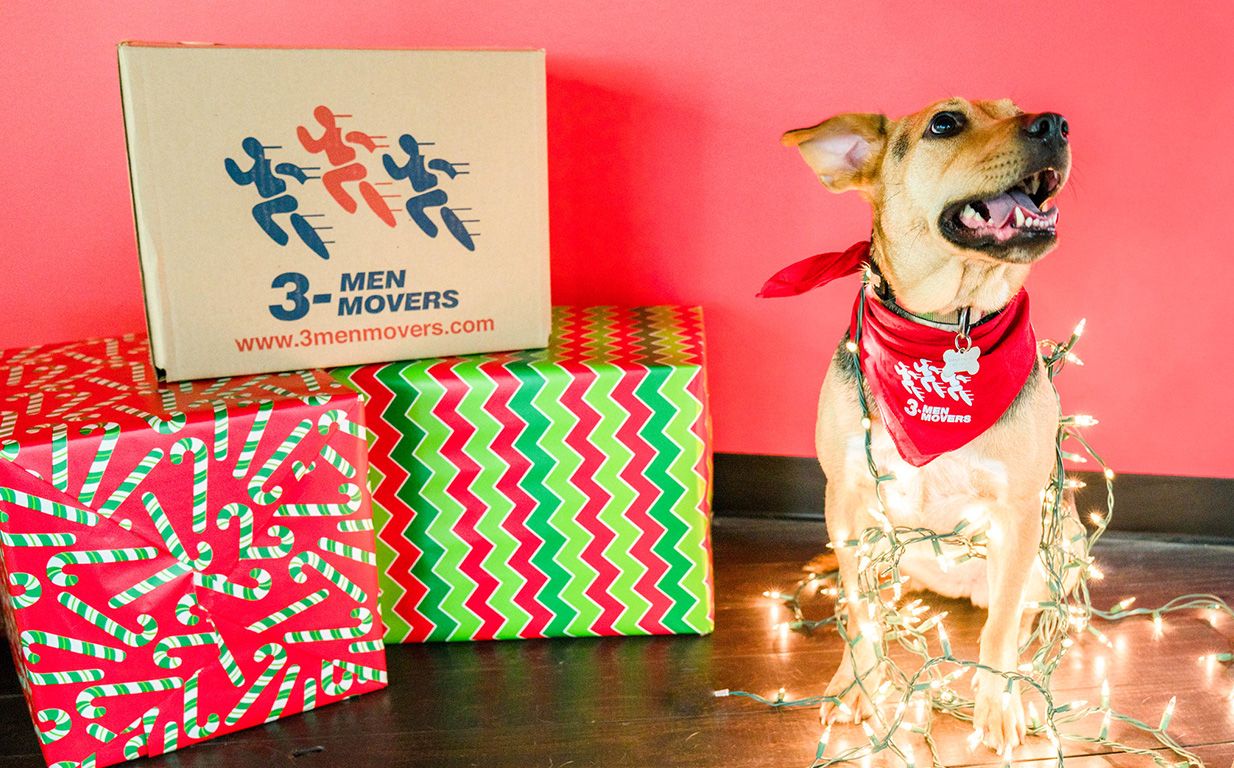 You've probably heard all about how hard it is to move during the holidays, but sometimes you just don't have a choice. Maybe you're relocating for a job and need to be settled in by the new year, or perhaps you sold your house and need to be out by a specific date in December. Either way, you already know moving during the holidays will be rough. But there are ways to make it a little easier. One is to hire an Austin moving company to help with packing, loading the truck and driving it to your destination. Another is to know which dates in December to avoid for your move. After all, there are a few days where traveling–whether by car or plane–will be super slow going, dragging out your move. So take note of the worst days to move during the holidays.
Worst days to fly
If your move requires you to fly to another state during the holidays, you likely already know that the airport is going to be packed and flights will be expensive. But which day is the worst? Well, it's a tie between the Friday and Saturday before Christmas. For 2018, that's Friday, December 21 and Saturday, December 22.
Basically, everyone will be scrambling to get on a flight during those days. That means you'll have to pay more for your ticket and get to the airport earlier than usual. Plus, expect a higher possibility of a delayed flight, since research shows those two days tend to see about 33% of flights delayed, with the average delay being nearly an hour.
Another bad day to fly for your move is Wednesday, December 26, as people are hurrying to get home right after Christmas. So if you can avoid moving that day, you'll save some time and money.
Best days to fly
So what's the best option for moving during the holidays? December 24 and 25, since no one really wants to travel on those days. That means your tickets should cost less than they would just a few days earlier, and the airport will be much less packed.
Of course, if you want to avoid traveling on the holidays, getting a flight the week before Christmas–preferably on a Tuesday or Wednesday–should also be much better than the weekend before the holidays.
Worst days to drive
If your move involves a lot of driving, know that there are some days when the traffic will be worse than usual, thanks to the holidays. In particular, it's usually the worst on "Super Saturday," which is the Saturday before Christmas.
So just as flying that day is not recommended, neither is driving! If people aren't on the road trying to travel for the holidays, then they're driving to local stores to finish their shopping. Either way, you don't want to deal with all that traffic, especially if you're moving to a home near your old house and plan to make a few trips back and forth. It's not much better on the Wednesday, Thursday and Friday leading up to Christmas, either, so try to avoid moving on those days.
Best days to drive
So when should you get on the road if you have to move during the holidays? Just like flying, it's often best to drive on Christmas Day, since that's when you'll see the fewest cars on the road. The same goes for New Year's Day, since most people are home recovering from the night before.
If you'd prefer to be settled in to the new home by Christmas–not driving most of the day–then your next best option is to move on a weekday the week before. Your best bet is Monday or Tuesday in the late morning–after the morning rush hour but before people start getting out of work early to finish their shopping.
No matter which day you end up moving, 3 Men Movers is here for you. Just let us know which day you want to move, and we'll schedule a team of Austin movers to come to you!