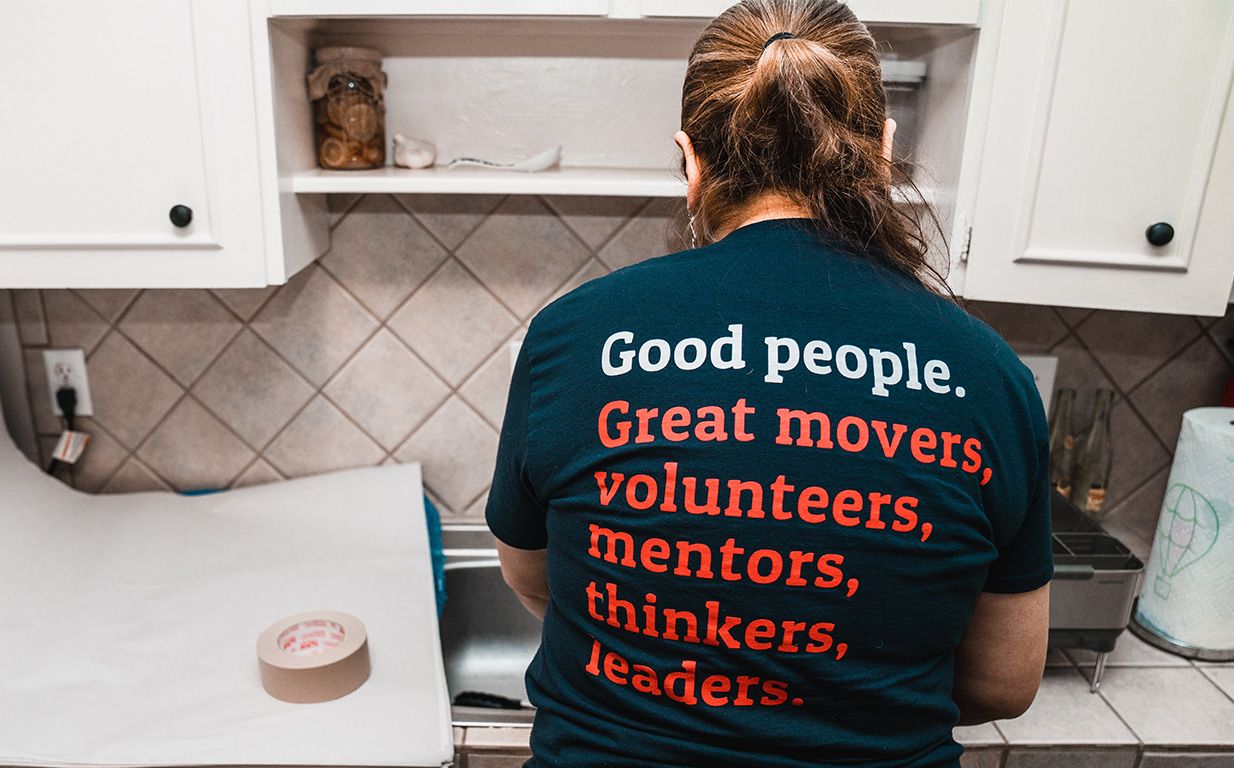 Expert packing is a fundamental part of every successful, stress-free, damage-free move. Whether you pack your home or use professional packers, it is important to pay very close attention to the packing of the more expensive items in your house. You may have an expensive collection that needs extra care such as fine china. Many people inherit their fine china from generations before them. This item is particularly fragile, irreplaceable, and often precious to the homeowner.
When packing fine china, you can easily do this yourself, as long as you take the proper steps and precautions to make sure that it is done safely. It's in your best interest to plan in advance and have the proper materials on hand.
Our Austin movers have done our research and know how to ensure the safety of these valuables during your move. We're confident that you'll agree that your fine china is worth the time and extra safety measures.
Here are 8 tips from Austin movers to keep your fine china safe.
1. Place fine china on their edges within each box. This applies to china such as dishes, bowls and serving dishes. This keeps the bottom dishes from cracking and breaking as dishes are stacked and extra weight is put on the delicate item.
Use this tip to pack both plates and bowls. Individually wrap each plate, then bundle three or four together and wrap again. Then place them on their sides in the box.
2. Position stemware upside down in the box when it is packed for transport. It is likely breakage may happen if stemware is laid on its side. Wrap each piece of china and crystal in packing materials and padding to protect the edges from chipping. Use even more padding around the stem of these items during packing.
3. Purchase special boxes for packing china and fragile stemware. They are slightly more expensive than normal boxes, but worth the investment when moving costly items. You can find these boxes locally or by doing an online search.
Many people feel that the extra expense is well worth it. The extra thick boxes help to guarantee that no matter what the weight, the box will not break. The worst possible scenario is that you properly pack all of these fragile items only to have the bottom of the box bust open!
4. Preparing the box before you put anything in it, is just as important as how you pad the items. Put a layer of wadded newsprint paper or packing peanuts in the bottom of the box for cushion before anything is put in the box.
5. Never leave any holes or gaps in the boxes. Fill these spaces with peanuts or special packing paper. Leaving any gaps in the boxes leaves room for its contents to shift and possibly break.
Do not use newsprint when padding these expensive items and filling gaps in boxes. The ink on newsprint bleeds onto china and stains it.
6. Pack and pad the middle of anything with a hollow center. The hollow centers found in many vases or fragile chinaware makes the piece more likely to crack in the move and extra padding helps to prevent this. Use this same principle to protect anything with a fragile handle on it as well. Use padding inside the space in the handle.
7. Use towels as a good quick-fix for packing china and other fragile items. If you have forgotten to buy extra padding or packing peanuts, dish towels or bath towels will work just fine. You'll have to move them anyway, it costs you nothing, and it's great for the environment.
8. Use plastic bins to transport china if you are planning on storing your items in your new home or in a storage unit. Plastic totes or storage containers will hold up better over a period of time and through many different weather conditions.
We hope these tips help when packing up your china before your move! Good luck at your new home. If you have fine china and have moved, please share any tips you have for ensuring a safe move. There is a section below for your feedback. We look forward to hearing from you!