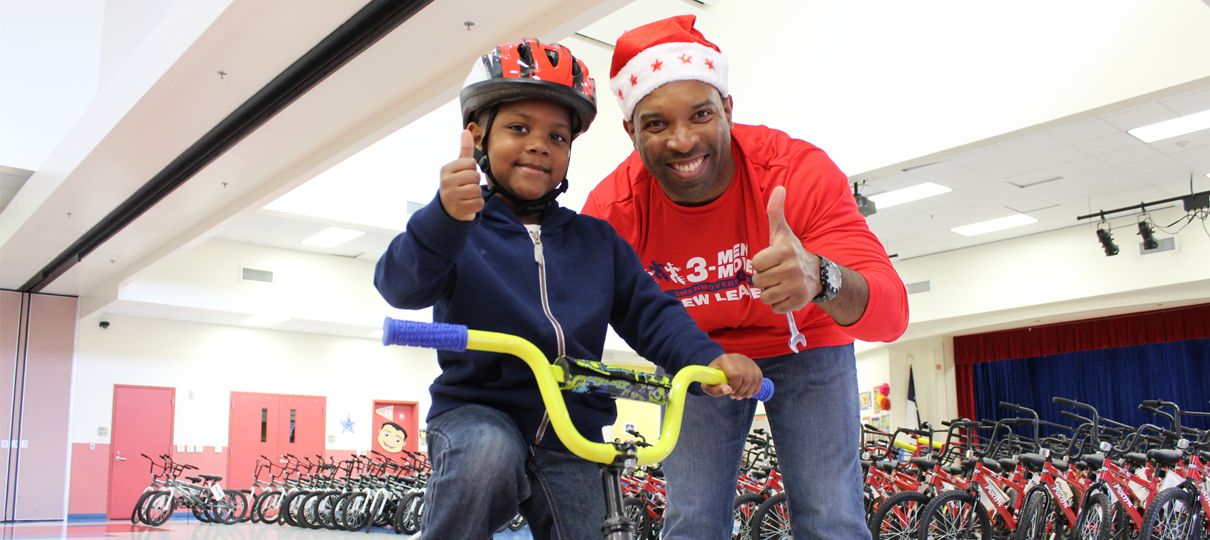 Donating Our MOVITS Portable Storage to Habitat for Humanity
In February of 2015, we donated one of our smaller MOVITS to Habitat for Humanity in Houston! Habitat for Humanity is a nonprofit organization that builds houses for people in need. With more than 1,400 local affiliates around the country, they have helped build and repair more than 800,000 houses! More than 1 million people volunteer each year to help build homes, so we are very proud to have donated one of our MOVITS to this great organization.
More than 1 million people volunteer each year to help build homes, so we are very proud to have donated one of our MOVITS to this great organization.
---
Superhero 5K benefiting Keep Kids Connected
On September 22, 2014, a few members of the 3 Men Movers family got together bright and early to participate in the Superhero 5K benefiting Keep Kids Connected! Keep Kids Connected was created to help keep kids connected to their family and friends while they are undergoing treatment for cancer or other life-threatening illnesses.
The organization was inspired by Caitlyn Mortus who is, herself, a cancer survivor. Her wish is that every kid battling cancer or any life-threatening illness be given a computer so they can stay connected to their family and friends while they go through their treatments. We had a blast taking part in such an inspiring organization!
---
Delivering Donated Bikes to Over 20,000 Children in Houston
3 Men Movers executive team, office staff, and movers volunteered their time on December 12, 2013, to partner with the Elves and more organization for the 9th year in a row. Bikes and toys were donated and delivered with the help of the volunteers to over 20,000 children in the Houston community.
The volunteers of 3 Men Movers worked alongside Elves & More volunteers to load donated bikes and toys onto 3 Men Movers trucks to be delivered to local schools in the Houston community. In order to get a bike, each child met certain criteria throughout the year, such as good grades, positive behavior or attendance to qualify for the gifts. The staff always looks forward to volunteering each year to bring smiles to the faces of deserving children throughout the city.
---
Box Recycling Program
Demonstrating their continued commitment to providing helpful services and environmental stewardship, 3 Men Movers conducted a box recycling program in May 2013. Box recycling services were offered not just to customers but the entire Houston community free of charge. Though this program is no longer active, 3 Men Movers remains environmentally conscious through an internal recycling program for employees at the Houston office.
---
Trees for Houston Recognizes 3 Men Movers For Their Continued Efforts To Plant Trees And Make Houston A Healthier City
On behalf of the Board of Directors of Trees For Houston, I want to thank you and 3 Men Movers Ltd. for your generous $854 donation. Your support allows our program to plant and maintain trees and continue our efforts to build a healthier Houston region for all to enjoy.
During our 2012-2013 planting season, we planted 35,868 trees including:
23,614 trees with green partners across eight counties
2,115 trees at 13 volunteer plantings along bayous, streets, esplanades, trails and in tribute groves.
877 trees at 37 schools including 23 volunteer plantings
Also, to support our long-term organizational vision of bringing the cost point of each tree down to a level where a sustained program of free trees can be provided in large quantities, we have expanded the Trees For Houston nursery program to include four farms. We currently have 23,000 trees of various species and sizes growing at these farms.
We appreciate your thoughtful contribution and consider ourselves fortunate to have such conscientious partners working on our behalf.
Sincerely,
Barry J. Ward
Executive Director – Trees of Houston
---
3 Men Movers Participates In The Lonestar Stampede Run
On Wednesday, May 4, 2013 the 3 Men Movers running team showed their support for college scholarships for the University of Texas, in the Longhorn Stampede run.
Runners from 3 Men Movers participated with their families in the 5k fun run and 1k children's run. 3 Men Movers professional movers were on hand to support race day logistics and raffle off Ipod shuffles to race attendees. The employees handed out ice cream, whistles and gift certificates to runners as the runners and attendees stopped by the professional moving truck and 3 Men Movers tent, which sat near the main stage area.
3 Men Movers race participants and volunteers also provided information about moving, packing, and storage services to interested attendees and race participants at the post-race party.
---
Neuhaus/HEB Book Drive
3 Men Movers, H.E.B. and Neuhaus Education Center teamed up to deliver over 10,000 books to HISD schools. 3 Men Movers hosted the press event with children from each school in attendance and also packed and delivered all of the books to schools around Houston.
It was amazing to see the children so excited about receiving their books and it was an honor to be a part of it!
---
West Texas Food and Supply Charity Drive
On Sunday, April 28th, 2013, 3 Men Movers volunteers raised over $2,000 in goods such as non-perishables, clothing, toiletries and also cash donations for a nursing home in West Texas that provided shelter to over 20 victims of the devastating explosion.
The donations were taken at the Montrose HEB location in a MOVITS portable storage unit in the parking lot. Delivery provided by 3 Men Movers.
---
Elves & More
The movers helped the Elves and More Organization deliver 20,000 brand new bikes to excited children last Christmas. Fidencio and Luis volunteered their time loading bikes for Houston's underprivileged children.
Our mover, Johnny was even caught giving riding lessons during the charity event.
---
Houston Farm & Ranch Club
A generous spirit guides Houston Farm & Ranch Club volunteers and 3 Men Movers as they gather donations on December 4 for the 20th annual food drive.
70,000 pounds of food, clothing and toys were collected in the club's sales arena to benefit Casa de Esperanza, Ripley House, Houston Area Women's Center, Martin Luther King, Jr. Youth Center, Boys and Girls Country and North Channel Assistance Ministries.
---
Poe Elementary School in HISD
3 Men Movers built and delivered a Fire Truck climbing structure to the preschool children at a nearby public school. Our movers wanted to make sure they did just what the supervisor was ordering (that's little Ms. Kate directing the movers).
---
Fort Bend County Women's Center
3 Men Movers helped the Fort Bend Women's Center during their October fundraiser. This life changing center serves the needs of survivors of domestic violence and sexual assault and their children by providing emergency shelter, crisis intervention, counseling, support services and educational outreach.
---
Houston Aids Walkathon
AIDS Walk benefits AIDS Foundation Houston.
Additionally, more than 20 other outstanding HIV/AIDS service and prevention programs formed teams and raised money for their organizations at AIDS Walk Houston!
3 Men Movers helped deliver all the equipment and water to help make the Houston Aids Walkathon possible.