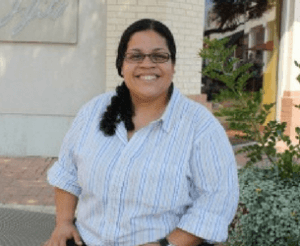 Get to know Austin Realtor, Leslie Negron Cortese
Beginning her career back in 2005, Leslie was the Office Assistant for a real estate office in Fort Myers/Naples, Florida. As you may recall, 2008 began one of the worst real estate busts in modern U.S. history. Florida was one of the states hardest hit. Leslie saw abandoned high-rise, ghost-town condominiums with the wind whistling through them. And she witnessed homeowners who had left keys to their houses in their mail box and walked away.
Leslie says, "Fortunately I was a salaried employee at that time. But I knew that I wanted to get my license and be a Realtor. I guess you could say that when you begin your career at the bottom of the market…there is only one way to go from there."
So she moved back to Texas and got her license. And the timing was perfect when she moved to Austin in 2011 because the market was really growing stronger every month. Since then she has helped her clients buy and sell their homes. Although most of her clients are in Central and North Austin…she has clients as far away as Houston and Bastrop.
HOW DOES SHE DO IT?
"It's all about building relationships. This is my chosen career and I'm in for the long haul. I don't rush clients. Instead I help educate them so they can make the right decision when the timing is right."
LITTLE ABOUT LESLIE:
First job? In a hospital in their medical records department. I learned accountability and responsibility.
First car? A 1990 Pontiac Bonnevillew
Favorite restaurant? Chi-Lantro is my favorite food truck. They have a killer tofu burger. Restaurant? It has to be Kervey Lane.
Seen any good movies lately? Yes. The Giver. It was about a utopian society. But all human aspects had been removed. Very thought provoking.
Leslie's Contact Information:
832-884-7738