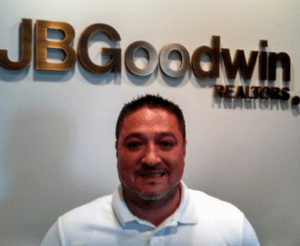 Meet Realtor, Marvin Aguilar
Here at 3 Men Movers, we network with businesses whose main priority is to make the transition of moving to and from a location as smooth as possible. For instance, Tom Britton met one of Austin's well-known realtors, Marvin Aguilar. Are you moving to Austin soon? Get to know Mr. Aguilar and see why his humble practices make him so successful at his job!
Born in Queens, NY and raised in Fort Lauderdale, FL Marvin moved the family to Texas 7 years ago. They call Hutto home and love the small-town feel of the town. "Moving to Texas has changed our lives. It is a great place to work, play and raise our family. We love Texas," says Marvin. His wife (who works for Apple, Inc.) and their two wonderful children (6 & 8) have made a great life here in Central Texas.
ABOUT MARVIN AGUILAR
Where did you go on your last vacation?Our greatest passion has always been traveling. We have enjoyed some of the world's most beautiful countries such as: Colombia, Chile, Mexico, Argentina, Italy, Switzerland, Ireland, Holland, Jamaica, England and France. Most recently? Brazil for the 2014 World Cup.
What was your first job? A bag boy for PUBLIX Grocery. I had to walk to the bus stop, catch the bus, and walk to the store. About 45 minutes each way. But the job taught me the importance of accepting responsibility.
Your favorite restaurant? Having grown up in Ft. Lauderdale, FL it's no surprise that I'm a lover of seafood. Love Joe's Crab Shack!
What was your first car? It was the family station wagon. Maybe not the coolest car…but I could get 10 of my friends in it. Fun times!
If you could live anywhere in the world besides Central Texas, where would it be? Probably Colombia. My grandparents are still there. It's a beautiful country. I find the traditions and culture very interesting and I would like to experience what my parents did before they migrated to the US.
What's the secret of your success as a Realtor?That's easy. First I'm with JB Goodwin…a fantastic and very supportive company. Second, their support allows me to focus 100% on my customers. I have an effective marketing plan that helps my clients to quickly get their home sold.
MARVIN'S CONTACT INFORMATION:
(512) 997-8209