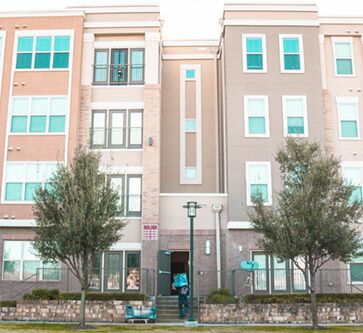 If it's time for your parent to move into an assisted living facility, he or she is going to need your help with the process. Even if you hire the best Houston movers you can find, you'll need to spend some time sorting through your parent's things long before moving day, and you'll likely also need to provide emotional support for your parent during the move. So contact a Houston moving company to get the move set up, and then consider these tips as moving day approaches.
Get help from family and friends
Since you're reading this, chances are that you're the primary caregiver for your parent. But that doesn't necessarily mean you're the only person who can help. Surely your parent has other family members or friends who can help ease the transition for him or her.
Getting people your parent trusts involved can help both of you. After all, as you've likely started to realize, assisting your parent with this major change can be a difficult task–not just physically, but also emotionally. So it's best for everyone involved if you can get help from others who care about your parent.
Reach out to the assisted living facility
If you and your parent are struggling with this transition, let the assisted living facility's coordinator know. He or she has helped hundreds of families through this and may have resources for helping your parent get used to the idea of moving in.
Plus, you're going to need help with the physical part of the move. For example, you'll need to find out if you need to reserve a loading dock or special elevator on moving day. You'll also want to know what the moving hours are so you can schedule some Houston movers at the right time.
Help your parent downsize
Your parent has likely been collecting stuff for decades, and now he or she is moving into either a small apartment or a single room at an assisted living facility. Basically, there's going to be some downsizing! And you'll probably need to do the bulk of it, because parting with possessions after all these years is going to be hard on your parent.
Try to start this process weeks or even months ahead of moving day. Consult with your parent about what should go and what gets to stay. If your parent is having trouble getting rid of items he or she has had for years, have some patience and sympathy. This is definitely the hard part for many seniors preparing for moving day. Instead of throwing away or donating nearly everything, let your parent know you're willing to put some important items in storage so he or she isn't losing anything permanently.
Be prepared before moving day
Make sure everything that you need to do is done before the Houston movers show up. Basically, everything should be sealed in boxes and labeled to keep decisions to a minimum on moving day, because those decisions can be stressful for your parent. And if you need your Houston movers to take furniture or boxes to storage or donation centers, try to do it a day before the move, or even afterward–once your parent is already at the new home.
So moving day is not the time to be going through heirlooms and telling your parent to quickly decide on which ones to get rid of. Instead, you should focus on ensuring your parent is eating and sleeping well, and just generally in a good state of mind. Even young people tend to get run down or ill on moving day. For someone who is older, this is even more common, and can be bad for their health.
Consider the 7 stages of grief
You've probably heard of the 7 stages of grief, but maybe you've never applied it to a move. However, in reality, any time someone goes through a major challenge–such as downsizing decades worth of belongings and moving to a new place–they might go through some or all of the stages of grief.
They might even get stuck on one stage for a while. You'll need to let them work their way through each stage so they can start enjoying their new home once they're done grieving the change. Just be there to listen and offer support. And of course, coordinating with Houston movers to ensure moving day goes well will be super helpful to your parent.
If you feel ready to help your parent move, please contact 3 Men Movers at our Houston location to schedule moving day.
Related Tips