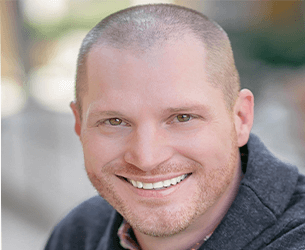 Adam Williams is an experienced realtor in the Dallas/Fort Worth area and has helped many families with buying or selling their homes. Adam makes a point to keep up with current realty trends and helps his clients achieve their real estate goals quickly and effectively. Your future is his priority.
LEARN MORE ABOUT ADAM
Which realtor group are you with? I own a brokerage firm in McKinney, Tx called APW Realty.
Tell us about your background. I grew up in East Texas in a small town called Carthage. I went to Stephen F Austin State University, and got into real estate in 2010.
How many clients have you helped over your career? I've helped over 200 families buy or sell their personal homes as well as 100's of investors who needed help with flips or rentals.
What do you provide to your clients that really makes your service special? With many years in the investment community, my clients really appreciate the fact that I have knowledge in the construction area of home buying. In the time where TV shows dictate the modern trends (Flip or Flop, Fixer Upper…etc) it's important to know pricing on projects, labor, materials, and most importantly having the contacts for the correct contractors that can take on my clients' jobs.
What areas in Dallas do you work in? I predominantly work in Collin County for my home buyers and sellers. For my investors, I'm helping them find off-market properties all over DFW.
Which celebrities would you like living next door to you? One of my favorite hobbies is racing cars. So, probably would be cool to live next door to Jay Leno since he has a car collection of like 135+ cars. Maybe he'd let me drive at least one!
Folks would be surprised to know that… I was a classically trained singer in college and performed in multiple operas and venues around the globe after college.
READY TO CONTACT ADAM?
You can check out his APW facebook page or email him at: [email protected]