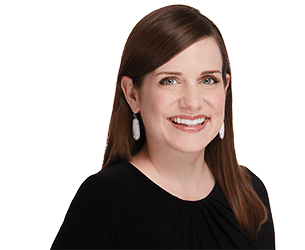 Hillary is an Austin realtor who works hard to make sure her clients are happy, and has the reviews to prove it! She enjoys using her unique expertise to guide first time home buyers as well as making the process easier for those seasoned home buyers/sellers. Her knowledge of Austin and upbringing in the world of real estate make her an excellent choice when you are buying or selling a home!
LEARN MORE ABOUT HILLARY
Which realtor group are you with? I am with Realty Austin on the Smith Team
Tell us about your background. I was born and raised in Waco Texas, and went to Baylor University. I come from a family with 7 realtors, so I've known the business for a long time and worked as an assistant to my realtor husband for a while before I became licensed myself 3 years ago.
How many clients have you helped over your career? I don't even know how many clients I've helped! My husband and I work as a team and together we sold about 75 homes last year. According to the National Association of Realtors, the average residential realtor sells about 12 homes/year…so we are on the go and meeting a lot of people.
What do you provide to your clients that really makes your service special? My 4-year degree at Baylor was Interior Design. That included space planning, lighting, and materials & finishes selections. I really enjoy helping buyers and sellers see what they can do to make their home more livable or sell-able.
What areas in Austin do you work in? I live in the Arboretum area of Austin so I know a lot of about that area, but I've sold homes as far north as Lampasas and down to south Austin, so I am all over the place.
What is the last book you read? The last book I read was The Road Back to You
Folks would be surprised to know that…I went to high school with Joanna Gaines–she was a cheerleader and was Pocahontas in one of our pep rally skits.
READY TO CONTACT HILLARY?
Check out her website and read client testimonials here! You can contact her at [email protected].