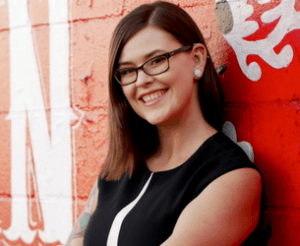 Meet Austin area real estate expert, Lauren Yoder. She is a spirited young woman with a taste for craft beer, sunshine, and good times! She grew up in Ann Arbor, MI and graduated Summa Cum Laude with a Bachelor of Science from Eastern Michigan University.
She takes pride in the glowing reputation of Spyglass Realty and strives to uphold it. If you're looking to buy a home, Lauren can help you negotiate the best price and navigate Austin's hot real estate market. When it comes to selling your home Spyglass is the best. Her sales process has been proven successful time and time again.
PLUS: Lauren offers her clients free staging services and professional grade photos of their listings. Whether her clients are buying or selling, Lauren ensures that each client is provided with the highest amount of care and attention.
Favorite food: Homemade Mac & Cheese like my Mother makes. Yummy!
Biggest mistake clients make when buying a house: Not listening to their Realtor.
Favorite reality TV show: Fixer Upper. Chip and Joanna in Waco have one of the most enjoyable shows on HGTV.
Indoors or outdoors: Outdoors. I love gardening, hiking, kayaking, and camping.
Where do you go to get away: Camping. And I mean in a little 2-person tent. Our favorite spot is South Padre National Seashore. This month we're going to Cap Rock Canyon to hang out with the bison.
What makes you happy: Dancing. I started taking ballet in 1st grade. Today it's mostly the Texas Two Step. I'm also into yoga and good food.
Why did you become a Realtor: I am really good at helping people focus in on what they really want in a house and then helping them achieve that goal.
What do most people not know about Lauren: I spent 5 years as a pin-up model for hot rods and classic cars.
Which celebrity would you like to have as a neighbor: Somebody fun and funny like Amy Poehler or Tina Fey.
Book or Kindle: Book. I just finished The Real Estate Game.
Favorite Musician: Leon Bridges. But it changes a lot. Here in Austin, I'm constantly discovering new musicians.
Contact Lauren:
Cell: 512.962.3082
Office: 512.410.6034
Email: [email protected]