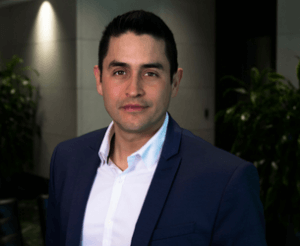 Say hello to Rene Sorola, award-winning Houston realtor. He is a Texas native and has made quite the splash in the Houston realty scene. Keep reading to learn a little more about Rene and his development into a real estate expert!
Q: Which realtor group are you with?
A: Rene Sorola Properties at Keller Williams Metropolitan.
Q:Tell us about your background – where you're from, where you went to school, how long you've been in the real estate business?
A: I'm originally from Del Rio, Texas. I graduated from Texas A&M's Lowery Mays School of Business in 1999. Upon graduating, I moved to Houston, and accepted a position in the banking industry. I originally began my career in real estate as an investor. I discovered that I had a talent for helping people buy and sell properties and decided to get my real estate license in 2005, at which point I joined the Keller Williams Metropolitan office. That same year I won Keller William's Met Rookie of the Year award. Soon after, I decided to take my business to the next level by forming a team. We've been in Houston Business Journal's Top 25 Real Estate Teams, every year since 2010.
Q: What's a tip that you can give our readers who are shopping in the Houston market?
A: Partner with a realtor who is knowledgeable in the market, can help you make the best possible decision, and help you get the best possible deal. It's a major purchase, so do your homework and make sure you're working with the best in the industry!
Q: What do you provide to your clients that really makes your service special?
A: Having a fully staffed team of experts who help our clients through the entire real estate transaction helps us provide a high level of customer service. We have a lot of resources at our disposal that enable us to give attention to every detail, so that we can ensure every aspect of the transaction goes as smooth as possible for our clients. Because we have such a talented team, our track record speaks for itself. We've helped thousands of people all across the Greater Houston area, buy and sell properties, while still maintaining the quality of service you would find at a boutique company.
Q: What's the biggest perk of living in Houston?
A: Opportunity and diversity. There is something here for everyone!