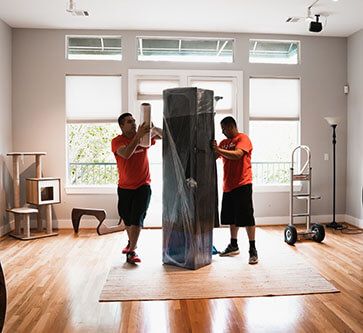 If you have a move in Dallas approaching in the near future, you are probably in the process of packing, looking for Dallas moving companies, and deciding on the right time to move. How do you decide which day and what time is best? As experienced Dallas movers, we came up with a few things to consider when deciding the best time to move:
Pricing for Dallas Movers
Rates for Dallas moving companies may fluctuate. Some Dallas movers may offer higher rates on weekends because that is prime time for moving. People that work during the week or have kids in school usually prefer to move on weekends so they aren't having to take time off work. If you have the flexibility to move on a weekday, this might be the best option for you and a way to save money.
Time of Day to Schedule Dallas Movers
At 3 Men Movers, we offer 2 time slots for moving:
-Morning moves: This moving time slot gives you an exact time you can expect your crew to arrive and get started. This is the best time slot for you if you are on a strict schedule to be out by a certain time, you have a long way to travel, or just if you are an early riser!
-Flex moves: This moving time slot has more uncertainty. Since our movers usually do two moves a day, we can't tell you an exact time your Dallas movers will arrive for the Flex move. They will contact you when they are finished with the first move and give you an ETA. It is 100% dependent on how long that first move takes. You can read more information about a Flex move here. This works best if you have more flexibility with your schedule AND especially if you still have packing to do.
When You Have to Be Out
This is a personal choice based on how much time you need and the availability of your schedule. If you are renting and your lease is up on the same day your Dallas movers are coming, you need to make sure you will have time to clean/fix anything necessary to get your deposit back before you turn the keys in. There also tends to be a rush of people moving toward the end and very beginning days of the month, so if you know you'll need to move then, book your Dallas moving company early so they aren't sold out!
Next Step
Knowing all of this, plan your Dallas move based on what works for you! When you are ready to decide, you can book us online and we will be happy to help make your moving day a stress-free one!